Blog Home »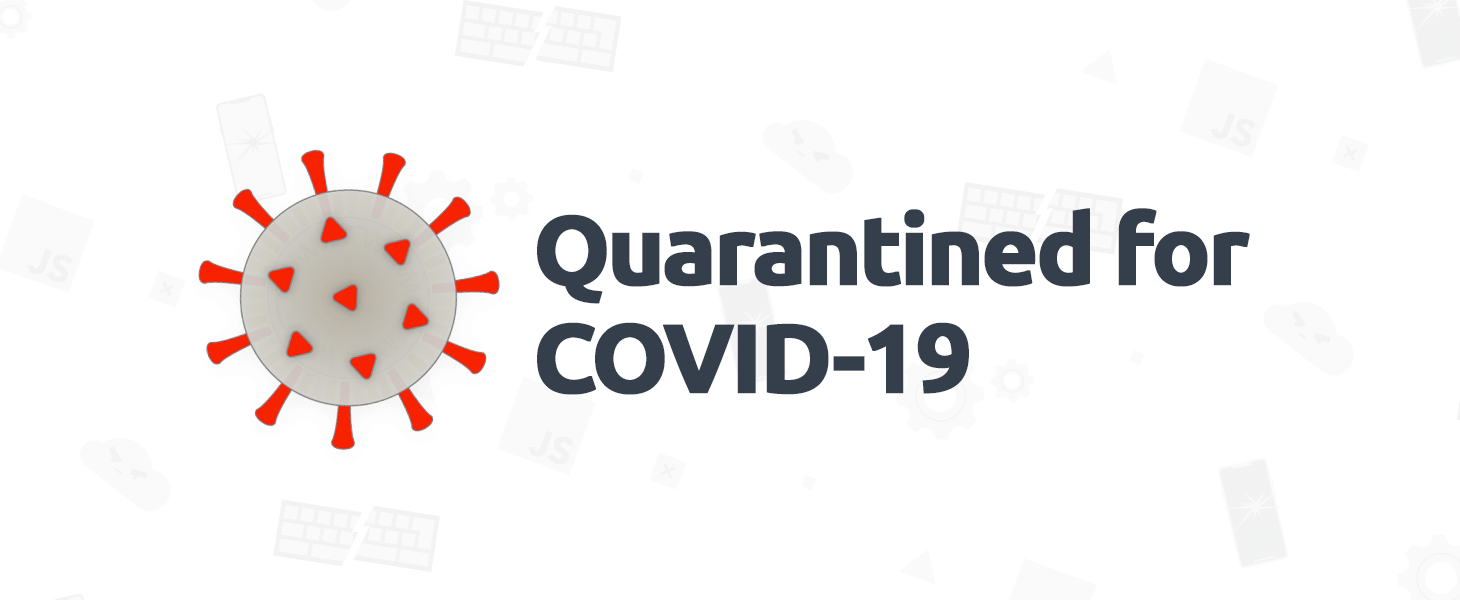 Quarantined for COVID-19
These are strange and interesting times. Our best wishes to all the developers and communities around the world affected by the COVID-19 epidemic.
We're very fortunate at TrackJS to be a 100% remote company. Our team has been practicing social distancing for years! Our services are fully operational, financially stable, and we're here to support you.
Some of you, new to working from home, may be feeling isolated. If you read about our latest project, Request Metrics, you'll see that we're recording all our work and making it available for free on YouTube. We'd love for you to join us and hopefully feel reconnected to a developer team.
We know many of you are cutting costs and trying to improve your systems during this quarantine, and we'd like to help. Effective today, we're extending our trial period from 14 to 60 days. That's right, 60 days of free TrackJS service so we can crush some JavaScript bugs while we're crushing the coronavirus.
I want to invite all developers to use TrackJS, for free, while we're stuck in quarantine. Let's heal the web while we're healing the world. If you need help getting started, check out this demo video, or send us a message. We're here to help.
Stay healthy!