Blog Home »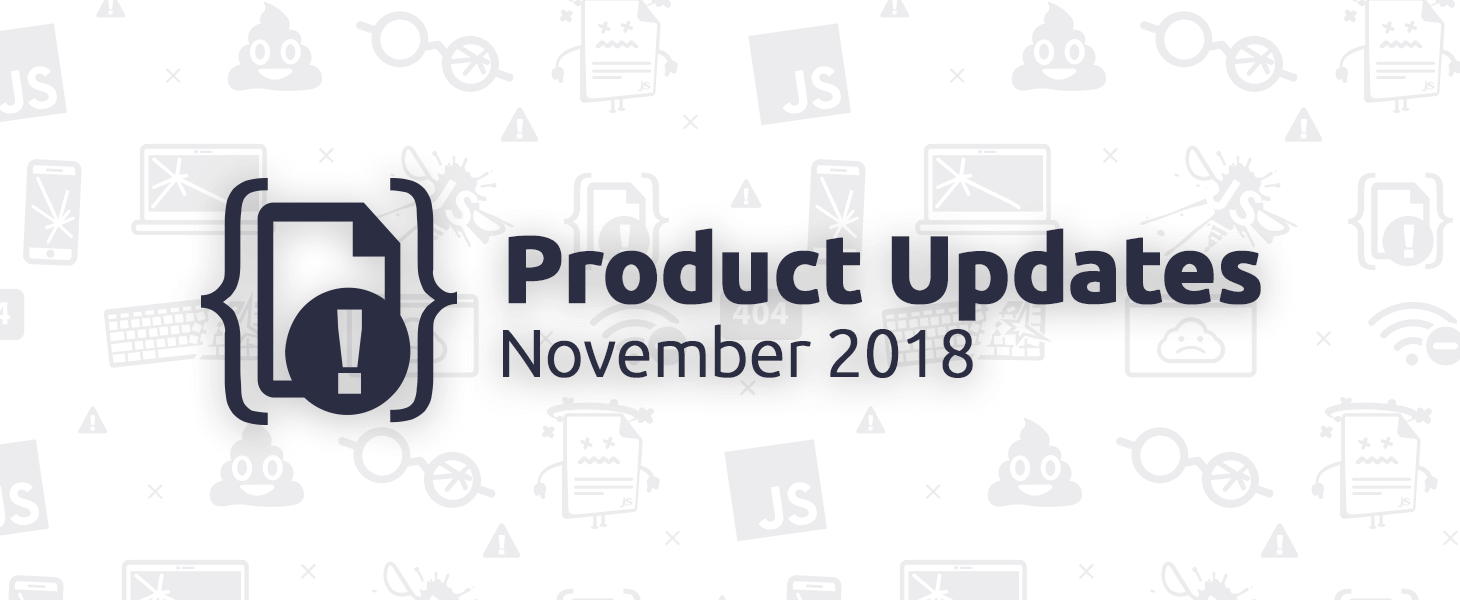 November 2018 Product Updates
The TrackJS team is hard at work streamlining the system and giving you even better tools to capture, understand, and fix the errors on the web. Here's what we've been up to lately:
---
Application Versions
We've added a new top-level menu item called "Versions". If you've been supplying us with version information, you'll see a screen with errors grouped by version, with histograms showing their frequency.
Read More
Agent as a Module
A new version of the TrackJS agent as a JavaScript module. It will make it way easier for you to include TrackJS in your applications and bundle it with your assets.
Read More
The New Filter-Bar
We created a new bit of UI, the Filter-Bar, and moved our existing filtering capability for applications, status, version, and time to a consistent location.
Fixed Confusing Billing Errors
Updated the error messaging on the billing page to be easier to understand how to take action if your credit card has been declined.
Add JSX Support
Updated our system that creates beautified source code from stack trace frames to better support JSX syntax.