Blog Home »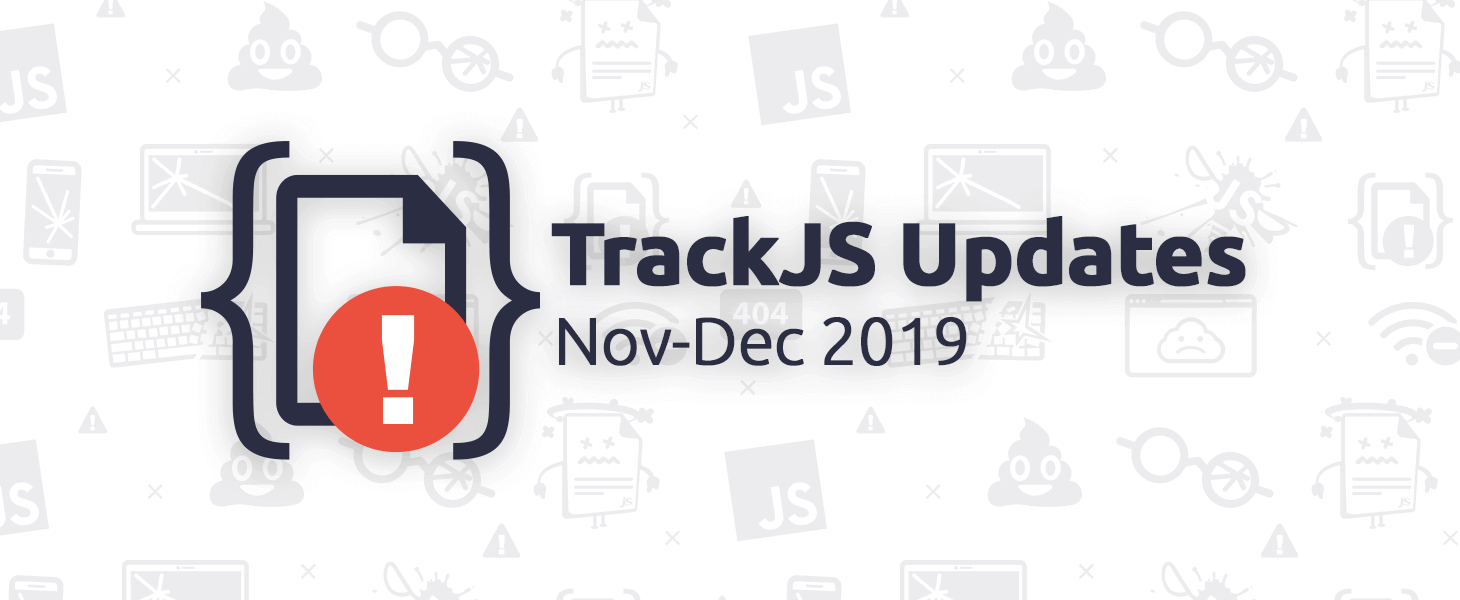 November-December 2019 Product Updates
Two months in one! We're wrapping things up for the year, but wanted to give you all an update on all the great things we've shipped in the closing of 2019:
---
Automatic URL Grouping
TrackJS now can automatically group UUID and Numeric Ids in your URL segments, greatly reducing the uniqueness and noise in your error reports.
Read More
New Powerful Ignore Rules
We completely redesigned our Ignore Rule builder to give you easier ways to remove noisy errors from your account.
Read More
Updated Application Management
We updated the UI to create and manage your account applications to make it easier to understand which applications are the busiest. You can also see potential misconfigured apps, and replicate your notification settings.
Enhanced Global Filtering
We enhanced the TrackJS global error filtering to support Stack Trace frames and IP Addresses, so you can easily find problem areas.