Blog Home »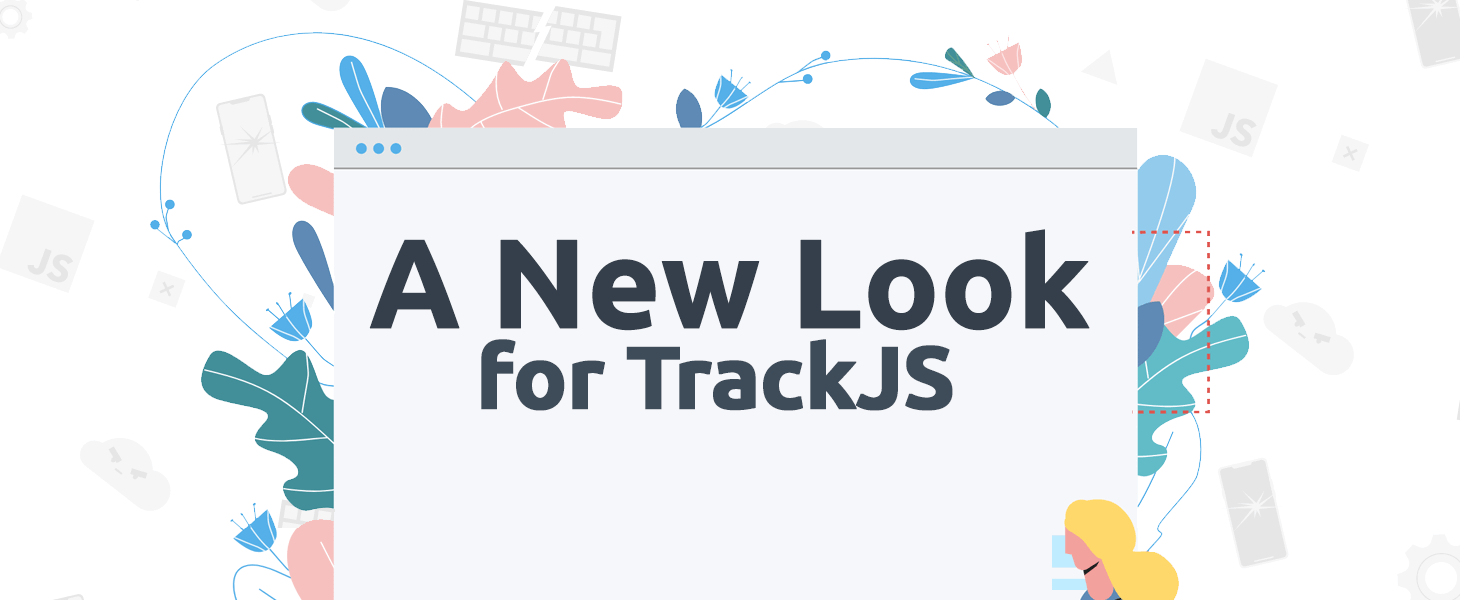 A New Look for TrackJS
It's a new year and TrackJS has a new look. It's smaller, it's simpler, and it feels friendly–just like TrackJS. These minor refinements to our brand do a better job at emphasizing what we're best at: easy to use and user-focused. The colors are brighter and clearer, the fonts are more refined, and there is just less noise.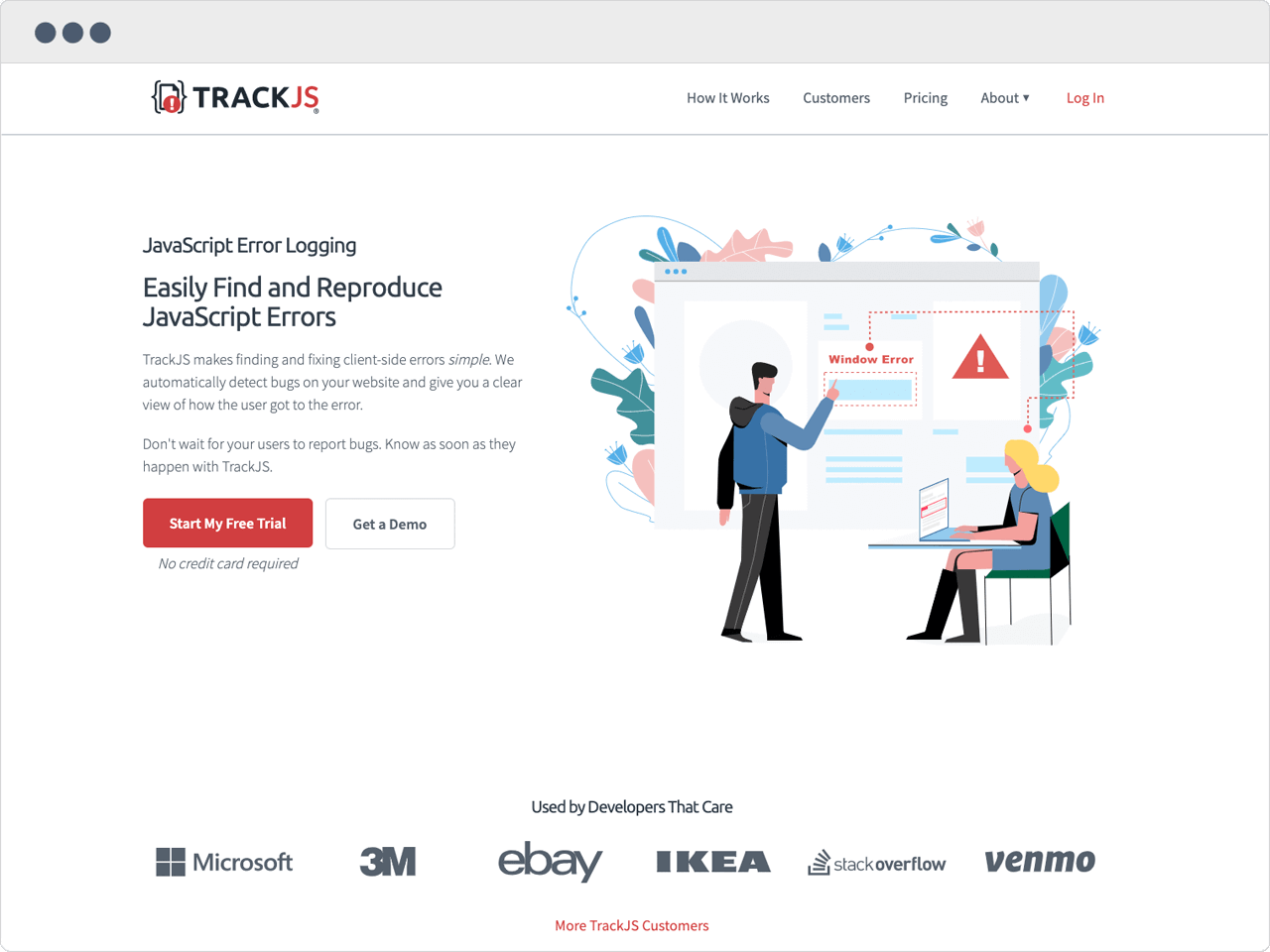 Our last homepage was great, I liked it a lot. It was whimsical and bold. It told the world that we're here to help and not be another boring peice of software. But as it aged, it started to feel less whimsical and more "spammy". The red grabbed attention, too much of it. The illustration was fun, but "clip-art"-y. It was time for an upgrade.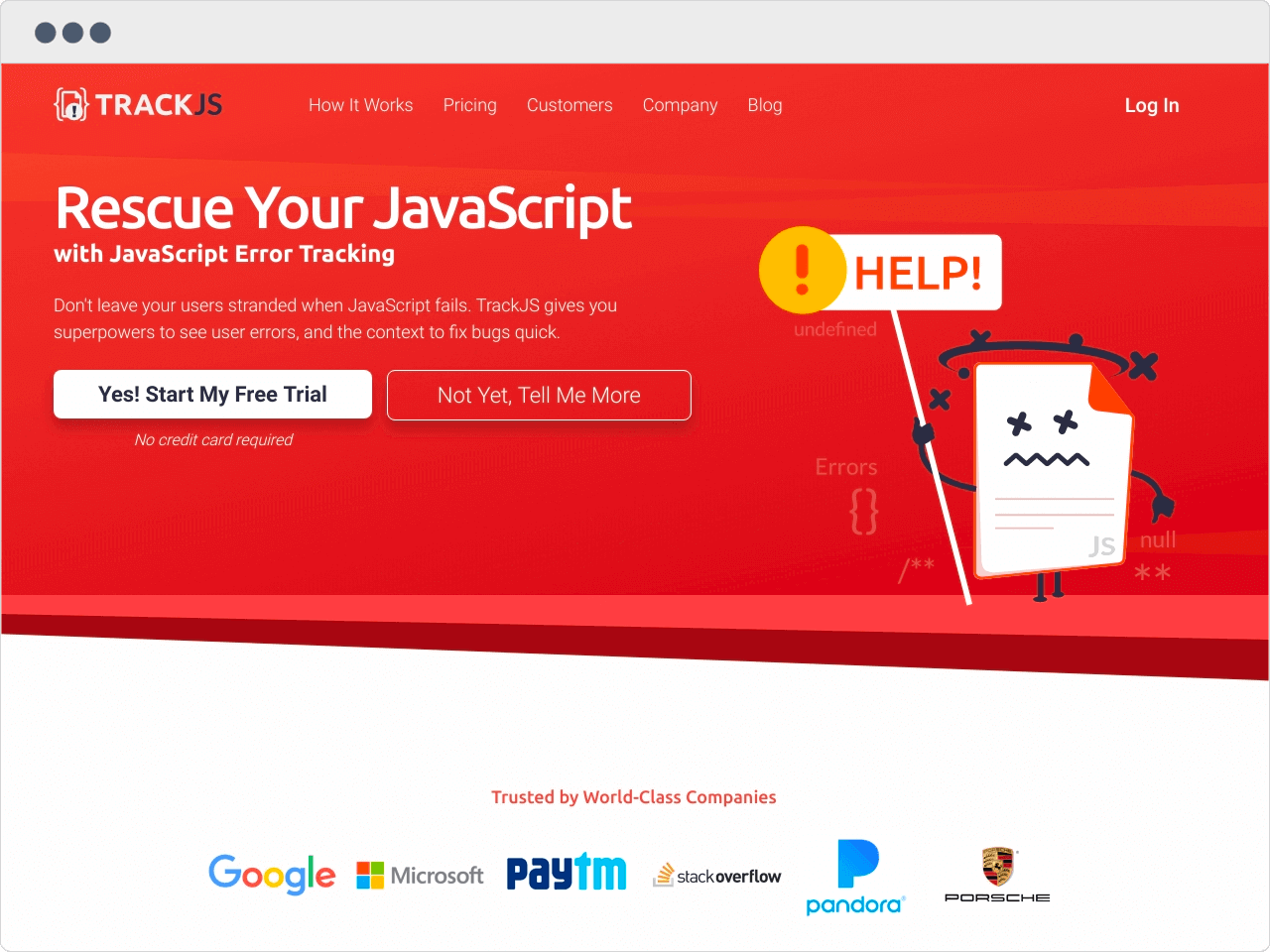 Goodnight, sweet prince.
Emphasizing What We're Best At
TrackJS is the easiest way to understand and fix your client-side bugs. We're not the most powerful and configurable tool–we're not trying to be. You won't find custom query languages, enterise integrations, or 50 flavors of agents. You will find a tool that any web developer can pickup and understand. Our only focus is JavaScript, so you'll see and understand monitoring without the jargon.
Our new website doesn't spew garbage about the "pillars of observability". Just real-world problems that every developer has. "Is my site working?" "Are my users happy?" "Why is this error happening?".
And to help with that, we have always been particularly focused on customer service.
Service is the most important part of Software as a Service
We think this is so important because developers need to understand their world, and SaaS services can be a black box. When you have a question, we don't want to burden you with dense documentation, scrolling through forums, or dealing with tier-1 support. No, we want to be there ourselves to answer your question and learn how we can help best.
Our new look tries to show off this focus. We publish details about our engineering efforts, we expose real looks at our UI, and we even publish our email address for all to see. It's hello@trackjs.com if you didn't spot it.
---
There's lots more to do, so I'm going to get to it. Thanks so much for letting TrackJS help make your sites better.